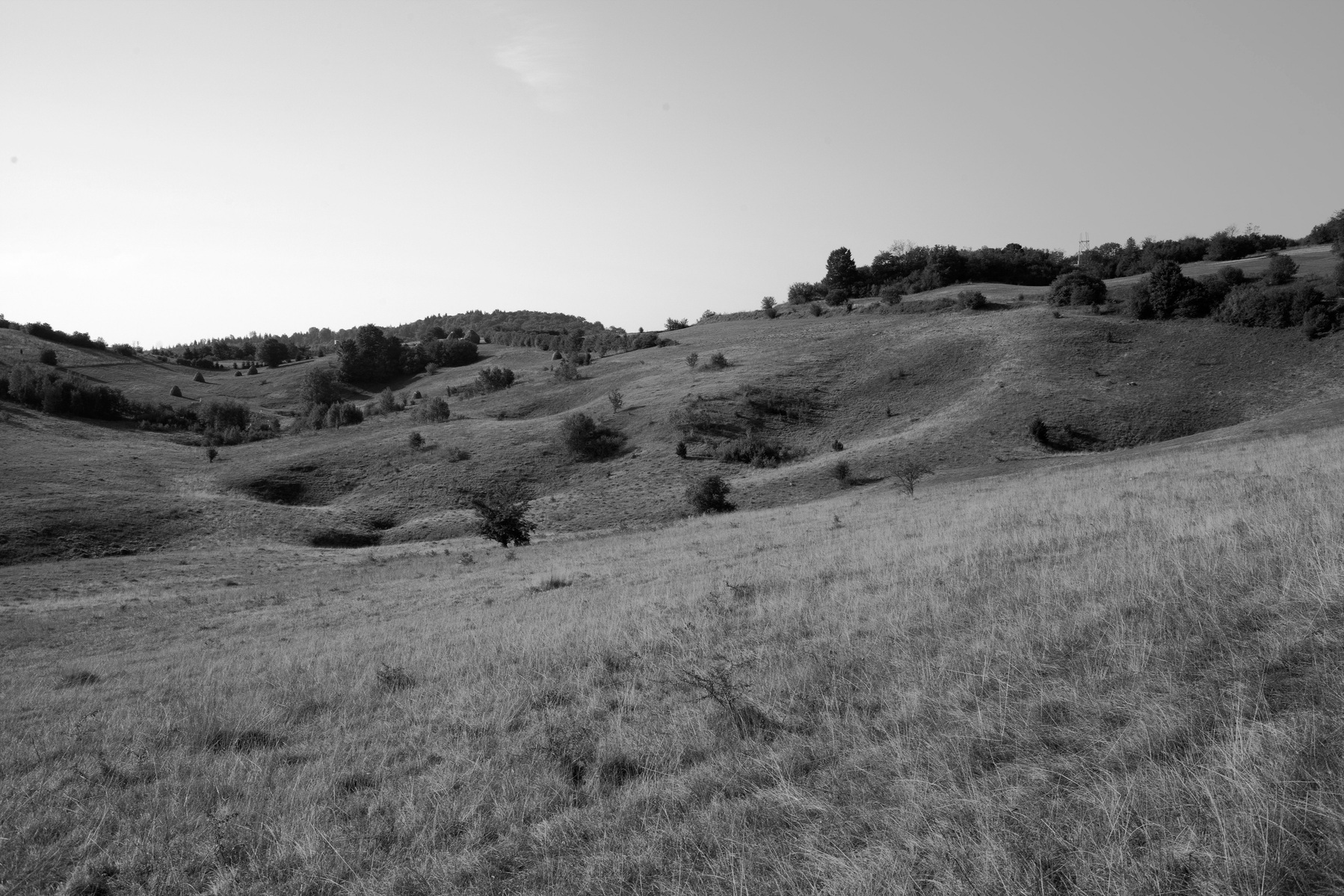 Manjača
Exhibition:
09.10.2020 - 25.10.2020
BALKANS TODAY, THE PRESENT OF A WOUNDED LANDSCAPE - Group exhibtion, Athens – October 2020
Press:
''De erfenis van Srebrenica, het schrijnende trauma,'' Trouw, 2020-07-09
Manjača:
A trail of holes is drawn over the landscape of Manjača, the mountain where the eponymous concentration camp of the Bosnian War was situated. It is a monument with no signs or explanations, one where the observer isn't explicitly invited to commemorate. It is an area that has been naturally taken over by livestock farmers. When walking through the holes, descending and ascending several meters, the impact made by the Bosnian War is acutely tangible.
The Bosnian War (1992-1995) was one of the armed conflicts that took place in the Balkans as a result of the breakup of the Socialist Federal Republic of Yugoslavia. The war started after a majority of the residents of Bosnia and Herzegovina voted for independence on the March 1st referendum of 1992. Slovenia and Croatia had declared independence a year before. The Serbs, especially the Bosnian Serbs, did not accept this result. Supported by Serbia and remnants of the Yugoslav People's Army they started the occupation of Bosnia and Herzegovina. This was coupled with crimes against humanity, including killings and ethnic cleansing.
Among those incidents was the fall of Srebrenica, which is considered the worst case of genocide in Europe since World War II. Estimates of the number of victims range between 7.500 and 8.400 people. In 2019 the Supreme Court of the Netherlands ruled that the Dutch state is partly responsible, as the Dutch UN Battalion Dutchbat was supposed to provide protection. On 11 July 2020 we commemorate the 25th anniversary of the Srebrenica massacre.